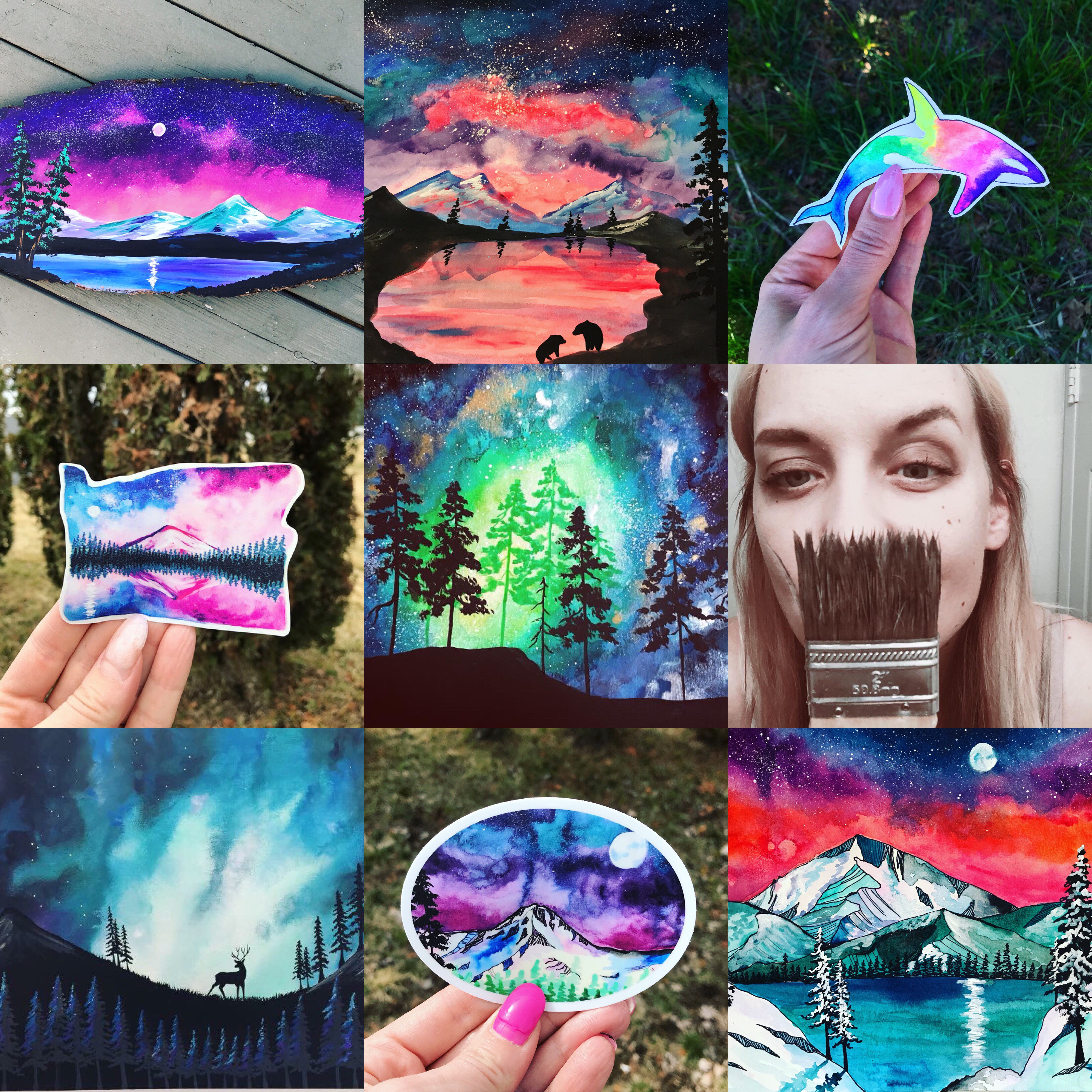 Artist and mom Maria McConnell makes beautiful, accessible prints and decals inspired by Oregon and the Pacific Northwest.
How long have you been making art?
Since I was a kid, but professionally for four years.
What types of work are you best known for?
Landscape paintings and decals!
What inspired you to start? What inspires you to keep going?
My grandpa, travel, and my crazy imagination.
Your studio name is Bittersweet Canvas. Where does that come from?
Honestly I don't remember, I believe I randomly thought of it.
How has living in Oregon impacted your work?
The beauty and diversity in our landscapes are the heart and soul of my work.
How has technology impacted your work?
It's enabled me to have my etsy ship!
What is your favorite medium to work in?
Watercolors and acrylics!
What are you most proud of, creatively?
Mostly that I get to work from home with my two year old!
Shop for this and other decals on Etsy.