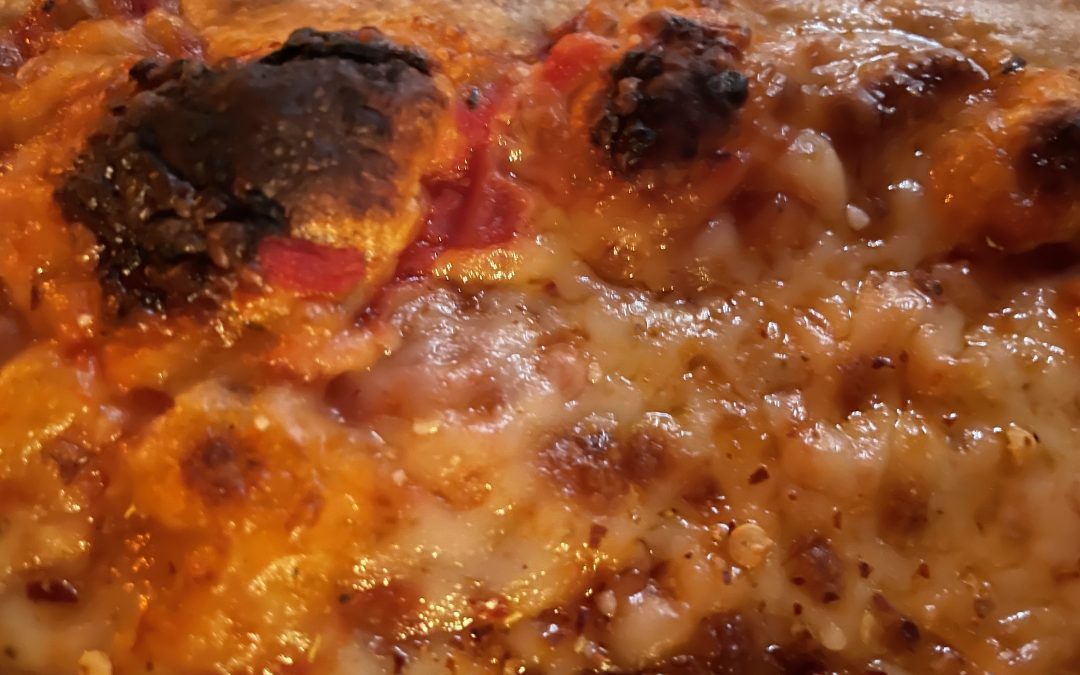 Hello, there.
I would like to explain what is confidential about this series. First and foremost, it is my name. I have an unusual first and last name combination, and I have had stalkers. For the purposes of this blog, I go by "Rose C." That's short for Rose City, of course.
Here is my avatar:
If you don't like it, I'm sorry. It was a public domain vector illustration that I adapted. Public domain is great for some things, but not for others. For instance, I have a friend who recently decided to share her experience of trauma and her advice to parents about how their children can avoid rape under the purview of the Creative Commons License. She chose this license very specifically, because she did not want her words twisted and changed — into, for instance, an "abstinence only" message to young people. If it had been possible, she would have chosen a license that specified no alterations to the text but did not require attribution. At the time that she chose her license (which is irrevocable) no such option was available on the Creative Commons website. However, if other friends or interested persons wish to paraphrase her words without attribution, they are welcome to do so. The important thing is that the message gets out. Her name can be left out of it.
The second reason I am using a pseudonym is that I may occasionally piss people off or cause strong reactions. I know we had over 600 unique visits on this site in the last week. Some of those may be 'bots. Regardless, it appears that even though we do not advertise and rarely post on social media, real people do from time to visit our site. As a writer and creator, this makes me happy, I'd like to encourage it!
But you can't be an honest journalist and never report anything negative.
For instance, right now I am typing this blog entry at Old Town Pizza in downtown Portland. So far, the experience has been only positive: good beer, a good slice, a comfortable corner booth to write at. It's really nice, honestly, to find a space that's not a strip club or a cabaret and still has affordable food and beverage in this neighborhood on a Sunday evening. Portland's downtown isn't what it used to be. It needs all our help to come back and thrive once more.
But perhaps something will go horribly wrong at this restaurant before I sign for the check! I cannot imagine what that might be, but I reserve the right to write a critical restaurant review if circumstances demand. That is another reason I choose to remain Rose C.
Something else you should know about PDX Local, if you have not visited before:
We have a number of different writers, and we welcome volunteers. We are not advertiser-supported. We accept donations, but to be honest there are a lot of other local organizations that can probably benefit more from your hard-earned cash. I will try to profile some of these in the weeks and months to come. Suggestions welcome.
We are free and independent media. We are here by choice.
Yours truly (that is to say Rose C.) has a contract job at a large and well-known corporation, but I would not call myself rich. Not by a long shot. I have a lot of credit card debt to pay off. Some of that is medical debt. Some comes from taking my ex-partner and his child along with me to South Korea on a business trip. Some comes from travel back to the East Coast to see friends and family. A lot comes from simply using credit to pay for all of life's daily necessities (including groceries, utilities, and transportation) for approximately ten years, while I was toiling away as a startup founder, with enough money to pay my employees (including the aforementioned ex-partner) but not myself.
Do you hear the world's tiniest violin playing here?
I don't.
It's been the ride of a lifetime, and it's not over yet.
If my job vanished tomorrow (and I hope it doesn't) I would go back to doing deliveries—driving for DoorDash and UberEats.
Restaurants are so important to our local economy. If they go away, I don't know what Portland will become.