We've put together a list of helpful national and local Portland, OR and Seattle, WA resources for mental health and suicide prevention, updated for COVID-19. Please let us know if any of these links are broken, or if you have new ones to suggest. Thank you, and be well.
Helplines
https://suicidepreventionlifeline.org The National Suicide Prevention Lifeline at 988 (formerly 1-800-273-8255) provides 24/7, free and confidential support for people in distress, prevention and crisis resources for you or your loved ones, and best practices for professionals. Telephone and online chat available.
https://calltosafety.org A Call to Safety advocate can connect you with resources through the crisis line, or you can explore some Portland Metro resources below. Learn more about domestic and sexual violence, stalking, and sex work on our site.
https://oregonyouthline.org For teens, they can call, text, chat and during certain hours can talk to peer support.
https://www.crisistextline.org Crisis Text Line, text HOME to 741741.
http://communitycounselingsolutions.org/warmline  A peer-run program of Community Counseling Solutions.
https://www.translifeline.org – Peer support, hotline, and resources for the trans community.
https://www.thetrevorproject.org – A national 24-hour, toll free confidential suicide hotline for LGBTQ youth.
503-575-3764 – Crisis Line for Racial Equity Support – Answered by BIPOC counselors M-F from 8:30 AM -5:00 PM.
877-226-3111 – Addiction Hotline
1-855-227-3640 – Caregiver Help Desk Hotline
503-300-1633 – Clackamas Senior Loneliness Line
844-228-2962 – Eating Disorder Hotline
877-455-0628 – Self Harm Hotline
888-640-5174 – Depression Hotline
Clackamas County Mental Health Crisis Line (503) 655-8585
---
Multnomah County Mental Health Crisis Line (503) 988-4888
---
Washington County Mental Health Crisis Line (503) 291-9111
---
Seattle Mental Health Crisis Line (866) 427-4747

Community Resources
https://www.nami.org NAMI, the National Alliance on Mental Illness, is the nation's largest grassroots mental health organization dedicated to building better lives for the millions of Americans affected by mental illness. Oregon NAMI Chapter: https://namior.org/
http://gettrainedtohelp.com – Suicide First Aid. Free trainings in suicide prevention for the general public, youth workers, and more. Includes the ASIST curriculum. Trainings temporarily suspended.
https://www.facebook.com/groups/stjohnssuicideprevention – St. John's Suicide Prevention Team. A community group helping reduce the incidence of suicides in Portland, Oregon and the St. John's neighborhood.
https://multco.us/mhas/mental-health-crisis-intervention – Multnomah Crisis Intervention Resources (includes walk-in clinic).
https://www.co.washington.or.us/hawthorn – Walk-in trauma intervention program in Washington County.
http://www.seattlecrisis.org/counseling.html – Counseling and mental health resources for Seattle, WA.
https://www.mentalhealthfirstaid.org – Nationwide organization providing training to help someone who is developing a mental health problem or experiencing a crisis.
https://mesotheliomahub.com/mesothelioma/patient-resources/suicide  – Suicide Prevention & Cancer Patients
Substance Abuse
https://www.samhsa.gov/ebp-resource-center/ – Federally funded Evidence Based Practices Resource Center for mental and substance abuse disorders.
https://www.drugrehab.com/guides/suicide-risks/ – A guide to understanding the connection between Substance Abuse & Suicide.
https://www.detoxrehabs.net/ – This site helps you find centers in your home state or out of state. We also provide information for different community needs, such as help for our veterans, LGBTQ+ friendly programs, free or Medicaid accepting treatment, and pet-friendly facilities.
www.AlcoholRehabGuide.org – This guide doesn't promote any specific clinic or service, but it does provide valuable information to help people understand the effects of alcoholism and the variety of ways to find help.
www.alcoholhelp.com – Browse resources and get connected to treatment that is right for you.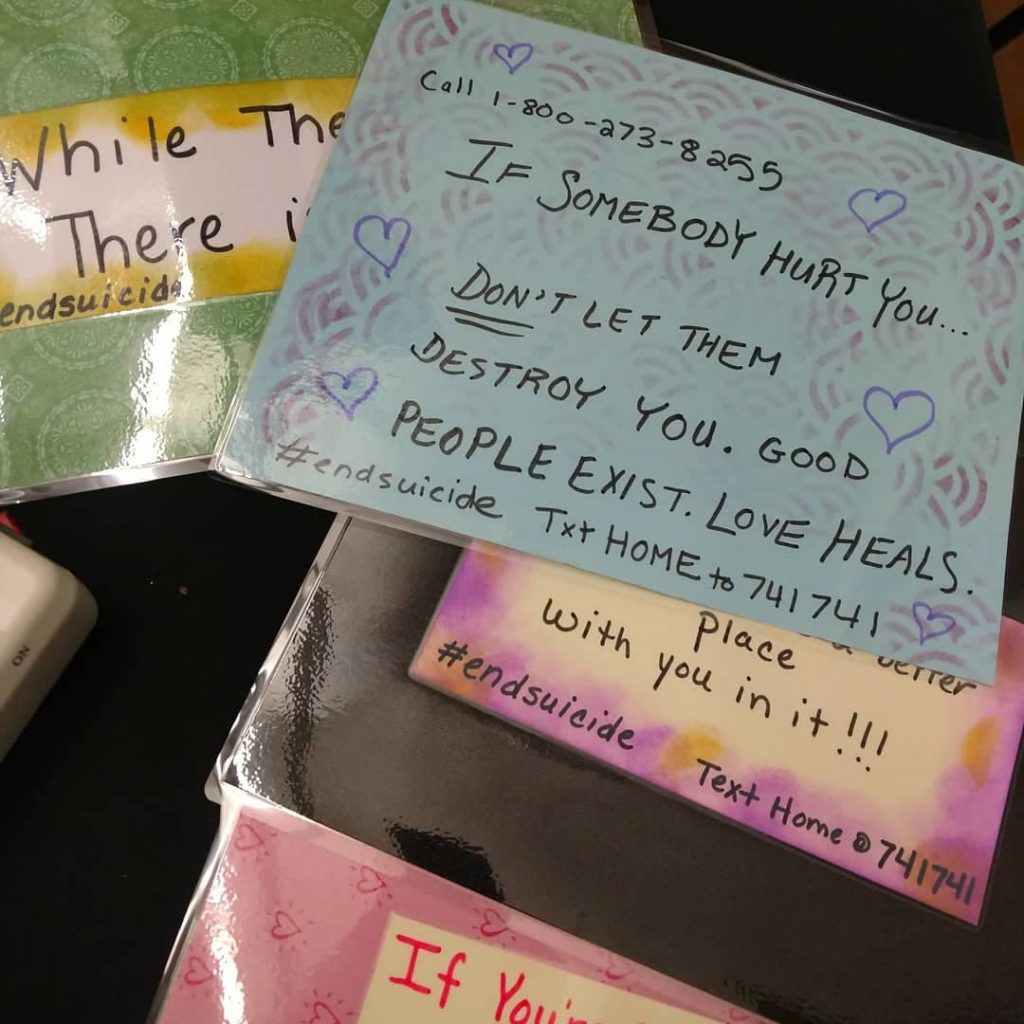 Hashtags
#endsuicide #worldmentalhealthday #suicideawareness